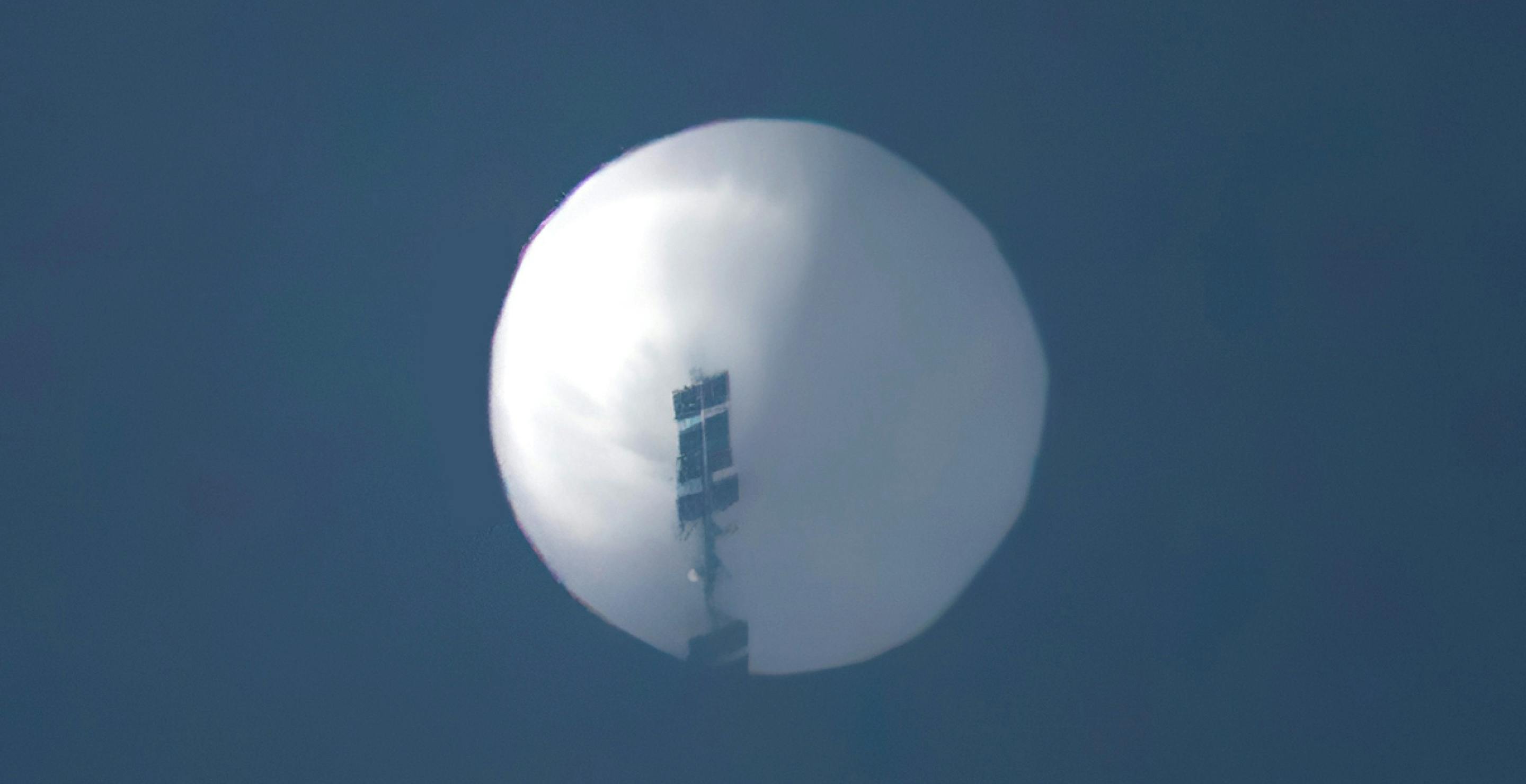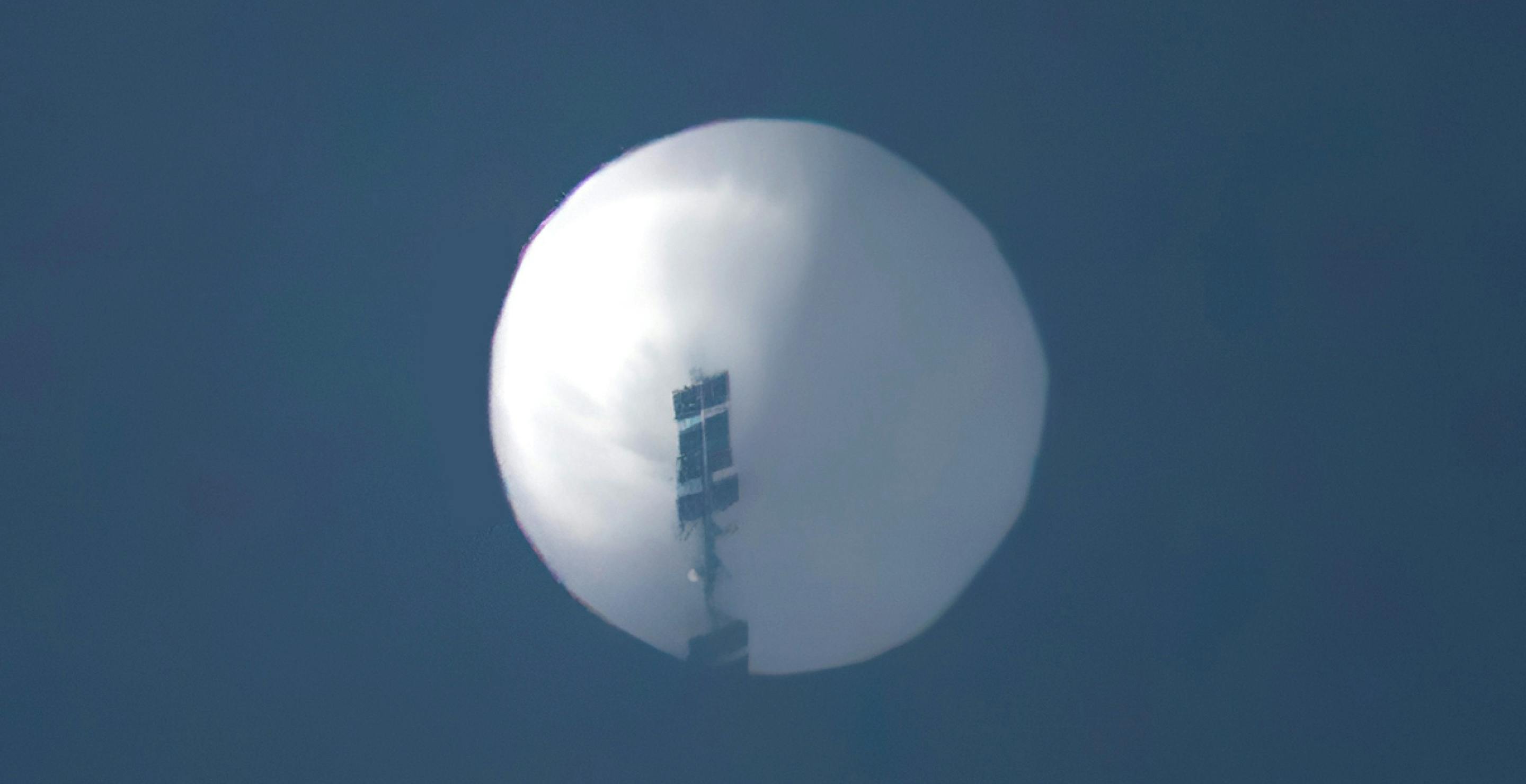 Recent Unidentified Objects: A Blow-by-Blow Timeline
A timeline to help the public digest the recent series of unidentified objects starting with the Chinese balloon
On Feb 4th, a Chinese surveillance balloon was shot down off the coast of South Carolina. The following weekend, over the course of three days, three smaller unidentified objects were shot down. Below is a timeline of events according to public sources.
Sunday, Jan 28
• According to the U.S. Department of Defense (DoD), U.S. officials first detected a large Chinese surveillance balloon (Object 1 in table) on January 28 when it entered U.S. airspace near the Aleutian Islands. The balloon traversed Alaska, Canada and re-entered U.S. airspace over Idaho. The balloon's payload appeared to be over 30ft long and weighed more than a few thousand pounds.
Monday, Jan 30 
• The DoD said the balloon then moved into Canadian airspace in the Northwest Territories on Monday.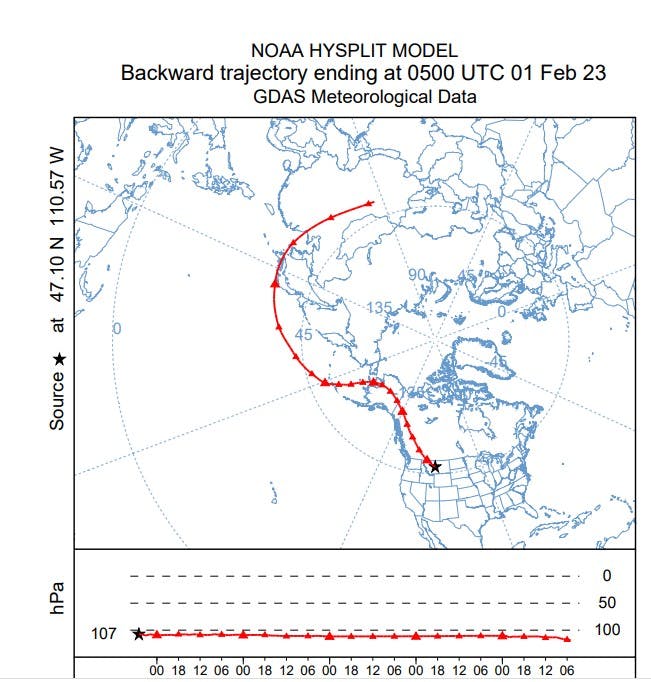 Trajectory of the balloon from China to the U.S. (Credit: Meteorologist Dan Satterfield)
Wednesday, Feb 1
• The balloon was spotted Wednesday over Montana, home to Malmstrom Air Force Base, which houses multiple nuclear missile silos.
• The U.S. Military ordered a "ground stop" for two hours at Billings Logan International Airport. The Billings Gazette reported that one flight was delayed and two were diverted due to the ground stop. • Newspaper Photographer Larry Mayer, and his friend Chase Doak, a freelance photojournalist who formerly worked for the Billings Gazette, spotted the object and took photos of it, which went viral. Mayer said he sent the photos along with questions to the FAA, the Governor's Office, and eventually NORAD.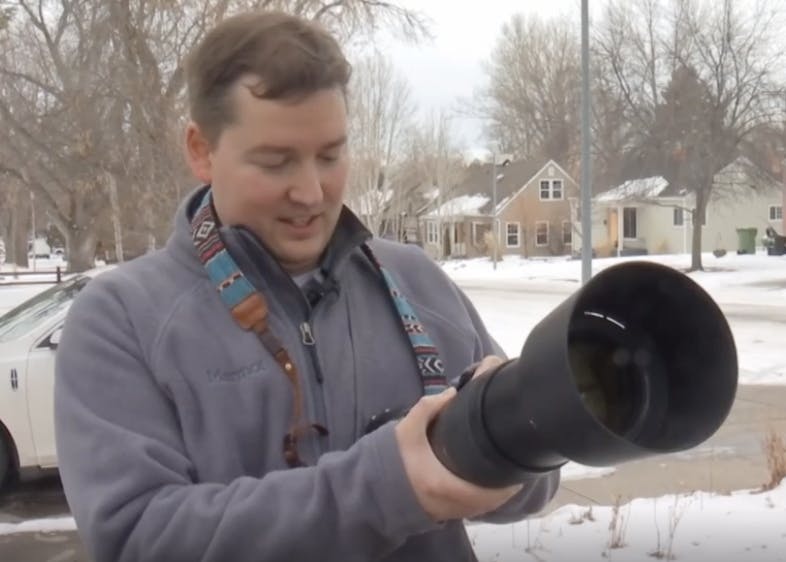 Chase Doak, freelance photojournalist and local Billings, Montana resident, took a picture of the Chinese balloon.
Thursday, Feb 2
• In an impromptu press briefing, Pentagon Press Secretary Air Force Brig. Gen. Pat Ryder said, "the United States Government has detected and is tracking a high altitude surveillance balloon that is over the continental United States right now. The U.S. government, to include NORAD, continues to track and monitor it closely. The balloon is currently traveling at an altitude well above commercial air traffic and does not present a military or physical threat to people on the ground. Instances of this kind of balloon activity have been observed previously over the past several years. Once the balloon was detected, the U.S. government acted immediately to protect against the collection of sensitive information."
• A senior defense official who participated in the briefing on background said that the U.S. intelligence community has "very high confidence" the balloon belongs to the People's Republic of China, and that the United States has engaged with Chinese officials 'with urgency, through multiple channels' regarding the presence of the balloon."
Friday, Feb 3
• DoD held a press briefing and said the balloon had moved further east and was in the "center of the continental United States." As for why they were not shooting it down, Pentagon Press Secretary Ryder said, "besides not posing a threat to people or aircraft, the resulting debris from a strike of this large balloon could be harmful to people on the ground and result in property damage."
Saturday, Feb 4 
• Secretary of Defense Lloyd J. Austin III issued a written statement stating that, "A U.S. Air Force fighter safely shot down a Chinese high-altitude surveillance balloon today." The balloon was off the coast of South Carolina and was taken down by a sidewinder missile fired from an F-22 out of Langley Air Force Base in Virginia. The debris fell into the ocean.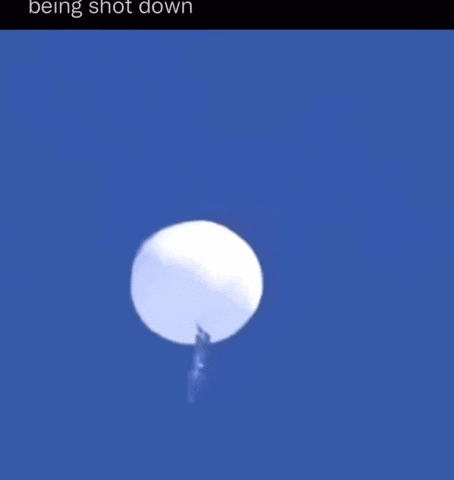 • The DoD official stated that the delay in shooting down the balloon was not just because of safety, but because it presented an intel gain opportunity:  "we were able to study and scrutinize the balloon and its equipment, which has been valuable."
Monday, Feb 6
• The Navy worked with the Coast Guard and the FBI to attempt to retrieve the Chinese spy balloon materials, but rough seas delayed the recovery. By 10am on Monday morning, they were able to reach the balloon debris. Using underwater drones, warships and inflatable vessels, they retrieved debris off the coast of South Carolina. The debris was scattered in waters stretching across an area 15 football fields long and wide.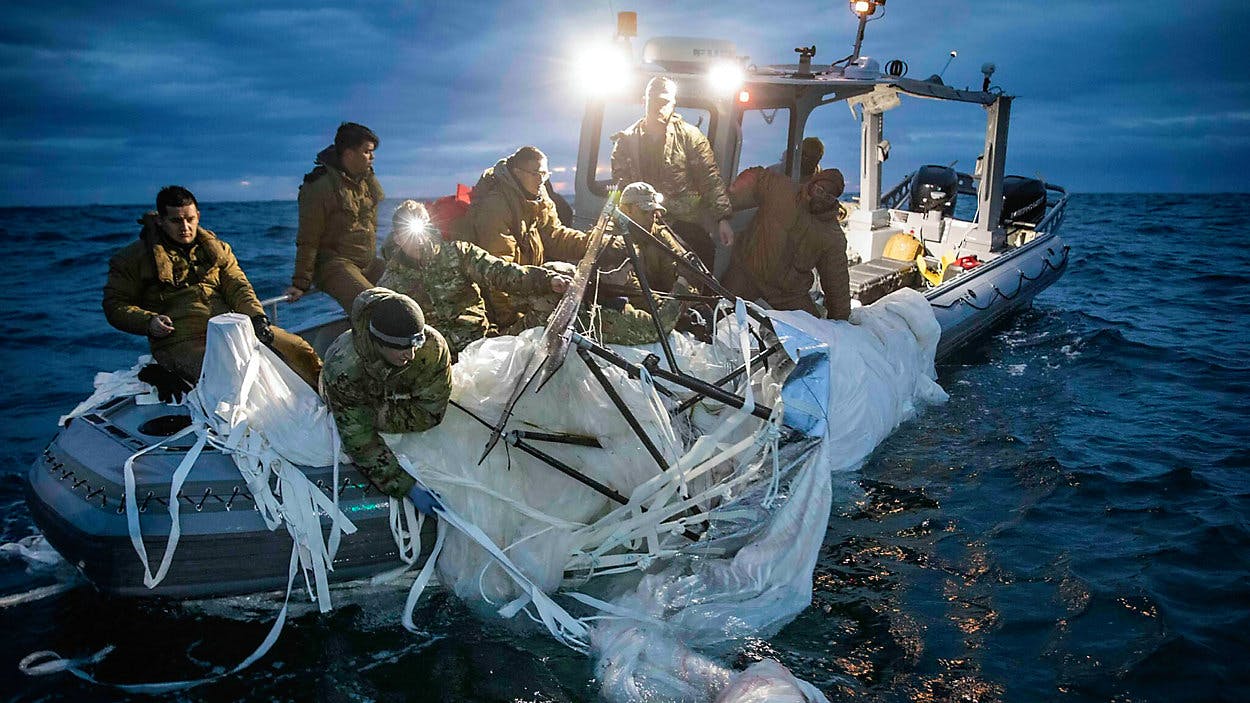 The Explosive Ordnance Disposal Group recovers the Chinese balloon off the coast of Myrtle Beach, S.C. (U.S. Navy via AP)
• Gen. Glen VanHerck, commander at NORAD told reporters that there had been earlier intrusions in U.S. airspace (over Texas, Hawaii, Florida and Guam) by Chinese surveillance balloons during the Trump Administration, but that they had not been detected at the time, "I will tell you that we did not detect those threats. And that's a domain awareness gap that we have to figure out."
• According to a U.S. official, it was the review of UAP incidents in recent years, that helped drive the identification process of China's balloon program.
• Deputy Secretary of State Wendy Sherman led a briefing on China's balloon espionage for some 150 people from about 40 embassies. They stated that the PLA Airforce for several years had been operating out of Hainan province on China's south coast, and had also collected information from Latin America, Japan, India, Vietnam, Taiwan and the Philippines.
Friday, Feb. 10 
• The Pentagon detected a second high-altitude object (Object 2 in table) on Feb 9th flying at an altitude of 40,000 feet. They stated that it posed a threat to the safety of civilian flight; civilian airliners typically fly between 40,000 and 45,000 feet. President Joe Biden ordered NORAD to shoot down the object on Friday Feb 10th.
• Object 2 was "about the size of a small car, and does not resemble in any way the Chinese surveillance balloon shot down off the coast of South Carolina earlier this week," according to Pentagon Press Secretary Pat Ryder. "We have no further details about the object at this time, including any description of its capabilities, purpose or origin."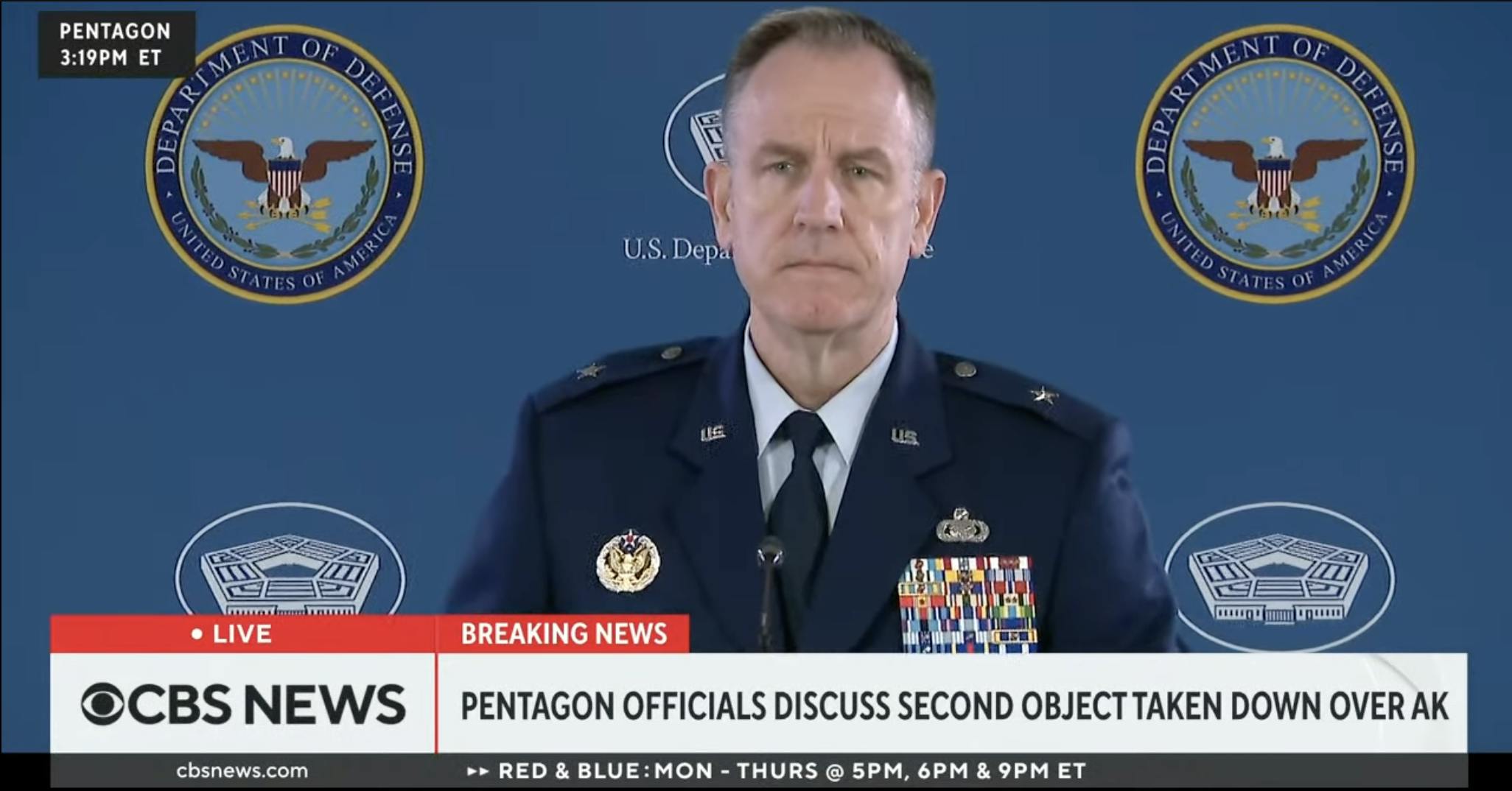 Pentagon Press Secretary Brig. Gen. Patrick Ryder briefs reporters on the shoot down of Object 2.
Saturday, Feb 11
• A third high-altitude object (Object 3 in table) was detected late Friday evening over the northernmost coast of Canada. Following a call between the Canadian Prime Minister Justin Trudeau and POTUS, President Biden authorized NORAD to take down the object, which was shot down on Saturday afternoon. Prime Minister Trudeau tweeted about the shoot down:

• Little information about the object was shared. But Canadian Minister of Defense Anita Anand said, "the object was similar to the one shot down off the Carolina coast earlier this month 'though smaller in size and cylindrical in nature.'" She also said that the object, "flying at around 40,000 feet, had been shot down at 3:41 p.m. EST, approximately 100 miles from the Canada-U.S. border in the central Yukon. A recovery operation is underway involving the Canadian Armed Forces and the RCMP."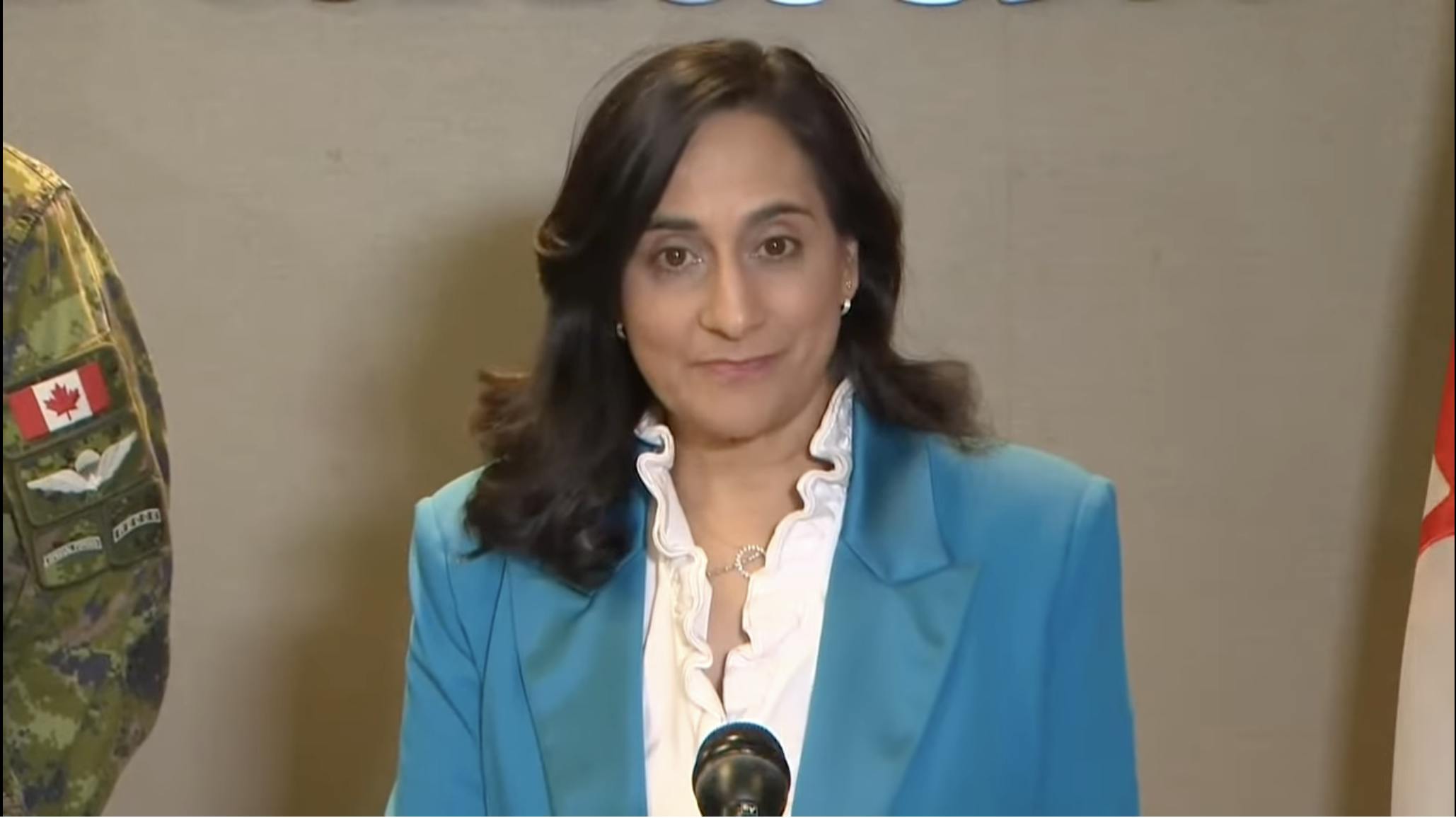 Canada's defense minister Anita Anand briefing the press after Object 3 was shot down over central Yukon.
• Canada's Chief of the Defense Staff Gen. Wayne Eyre said, "In Yukon, efforts to locate and recover what we can now characterize as a suspected balloon are particularly challenging in the remote, mountainous area with deep snow, risk of avalanche, and harsh weather conditions."
Sunday, Feb 12
• A fourth object (Object 4 in the table) was detected by NORAD Sunday morning. They maintained visual and radar tracking of it and at 2:42pm ET, at the direction of President Biden, an F-16 fired an AIM9x and shot down the object. It was flying at 20,000 feet over Lake Huron in the State of Michigan. "Its path and altitude raised concerns, including that it could be a hazard to civil aviation," according to a DoD statement.
• In a briefing on Sunday, General Glenn VanHerck, NORAD Commander, said that he assessed all of the recent three objects to be, "non-kinetic threats to the homeland." What we're seeing are, "very, very small objects that produce a very, very low radar cross-section," he said.
• As to why they are now picking up these objects, Melissa Dalton, Assistant Secretary of Defense for Homeland Defense and Hemispheric Affairs, explained, "we have been more closely scrutinizing our airspace at these altitudes, enhancing our radar, which may at least partly explain the increase in the objects detected.  But we also know that there are a range of entities out there, whether they're private companies, research organizations that operate objects at these altitudes for purposes that are not nefarious, including legitimate research."
• In an interview with ABC News, Senate Majority Leader Chuck Schumer said the objects were believed to be balloons.
• According to an anonymous senior administration official, Object 4 was "octagonal, with strings hanging off, but had no discernible payload. It was flying low at about 20,000 feet."
• Senator Kristin Gillibrand tweeted: "This is exactly why we need to be studying Unidentified Aerial Phenomena — and why I fought to increase interagency cooperation and reduce stigma for reporting sightings. Because we're collecting and studying the data, we're able to detect these incursions and protect our skies."
• Senator Marco Rubio tweeted: "The last 72 hours revealed to the public what has happening for years, unidentified aircraft routinely operating over restricted U.S. airspace…This is why I pushed to take this seriously & created a permanent UAP task force two years ago"
Monday, Feb 13
• In a meeting with the press, National Security Spokesperson John Kirby announced an interagency team was being formed to address unidentified aerial objects: "The president has directed the secretary of state, secretary of defense and the director of national intelligence to engage with their relevant counterparts to share information and to try to gain their perspectives as well. Today, the president, through his national security adviser, has directed an interagency team to study the broader policy implications for detection, analysis and disposition of unidentified aerial objects that pose either safety or security risks".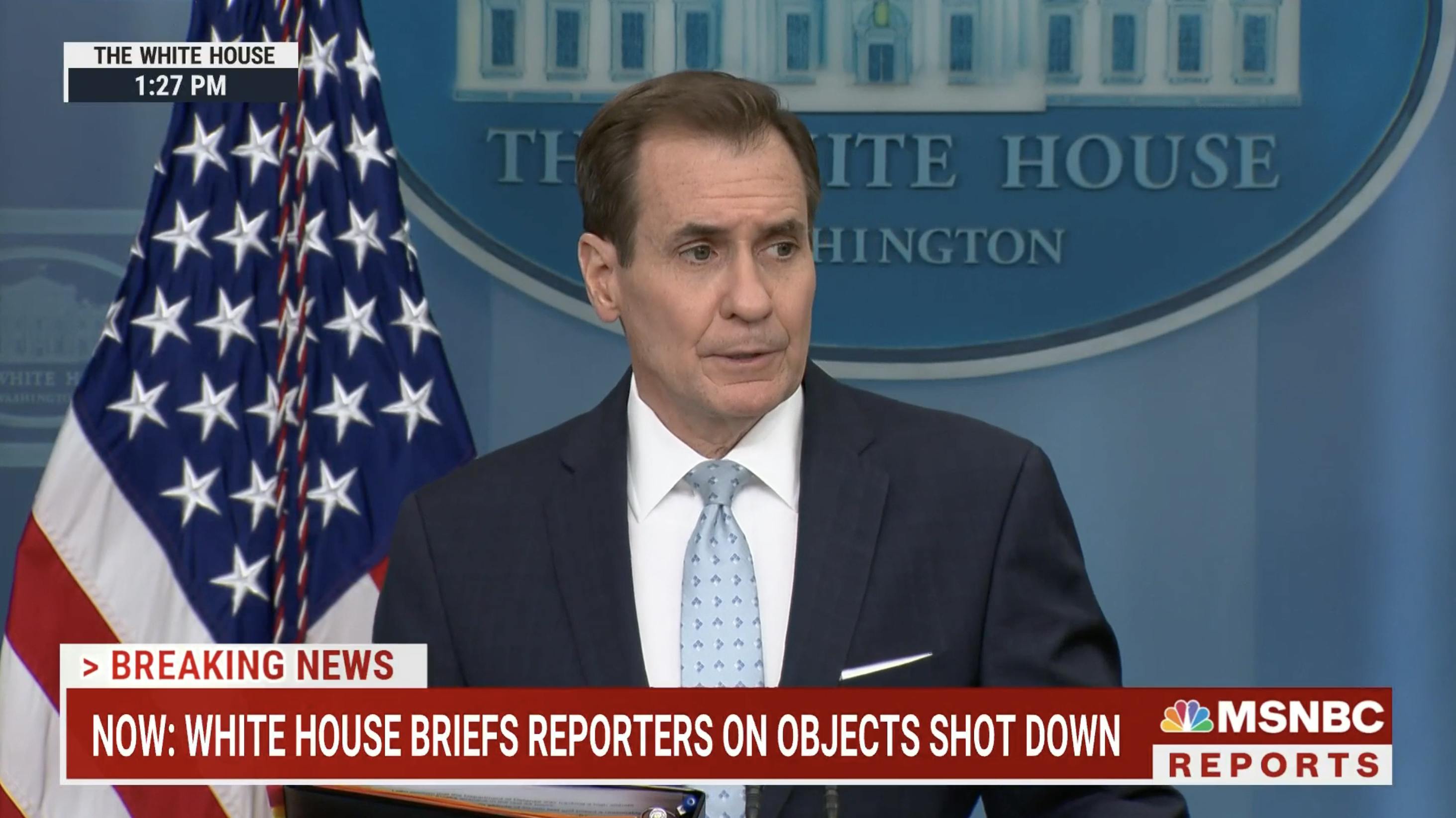 National Security Council spokesman John Kirby holding a briefing at the White House Feb 13th.
Tuesday, Feb 14
• The Senate was given a classified briefing on the situation. "The American public needs and deserves to know more," said Sen Blumenthal (D-Con) after the briefing.
Wednesday, Feb 15
• Sen Marco Rubio (R-FL), released a video stating: "The three incidents this weekend, there's nothing new about them other than the fact that they were shot down. Last year alone, the intelligence community received 117 UAP reports, of things flying over our airspace, often times over restricted areas and military areas, for which there's no explanation. Some of those descriptions are eerily similar to the three this week. We need to take this seriously, not because of aliens or flying saucers, but because of the possibility that some foreign adversary has developed the capability to intrude on our airspace without us detecting it. I hope we will be begin to take this seriously, and that the DoD will begin to share that data with the office that Congress created (AARO), because that's not happening right now."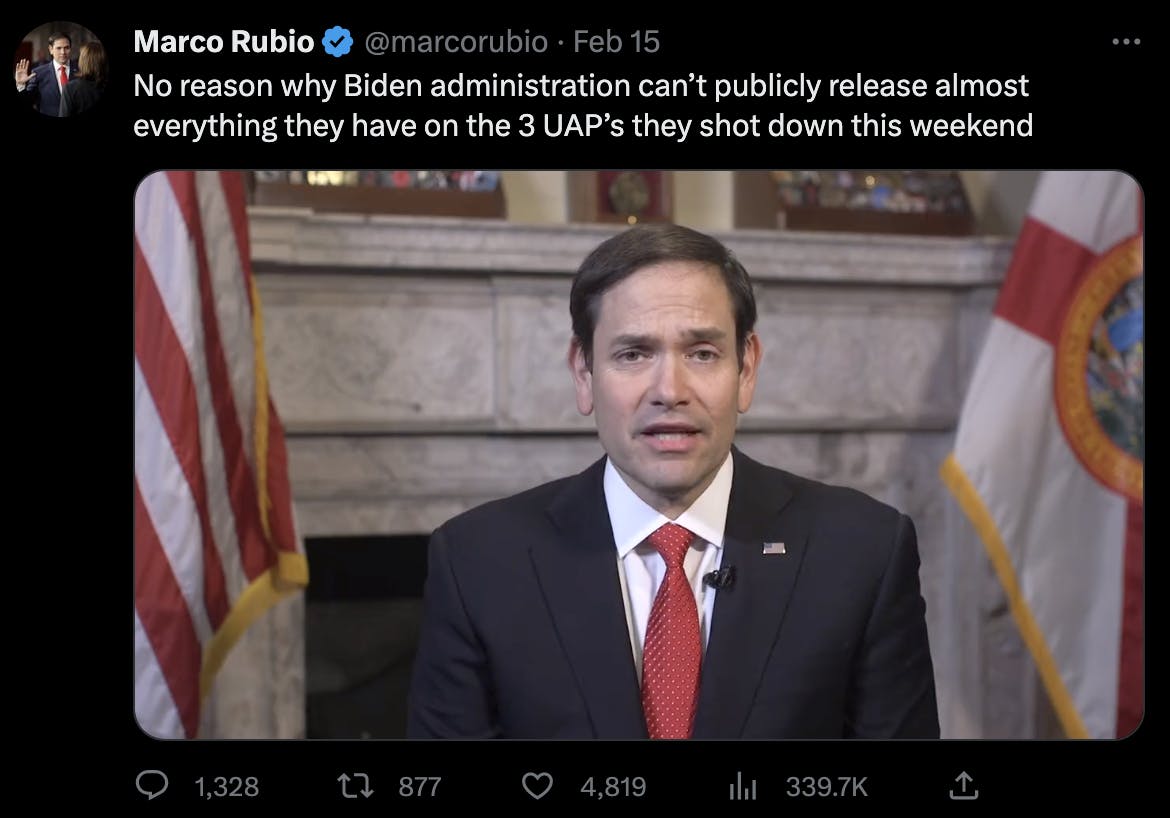 Thursday, Feb 16
• President Biden gave a live address from the White House saying, "Our intelligence community is still assessing all three incidents. They are reporting to me daily and will continue their urgent efforts to do so and I will communicate that to Congress. We don't yet know what these three objects were. But nothing right now suggests they were related China's spy balloon program or that they were surveillance vehicles from any other country. The intelligence community's current assessment is that these three objects were most likely balloons tied to private companies, recreation or research institutions studying weather or conducting other scientific research."
Details on the four objects shot down.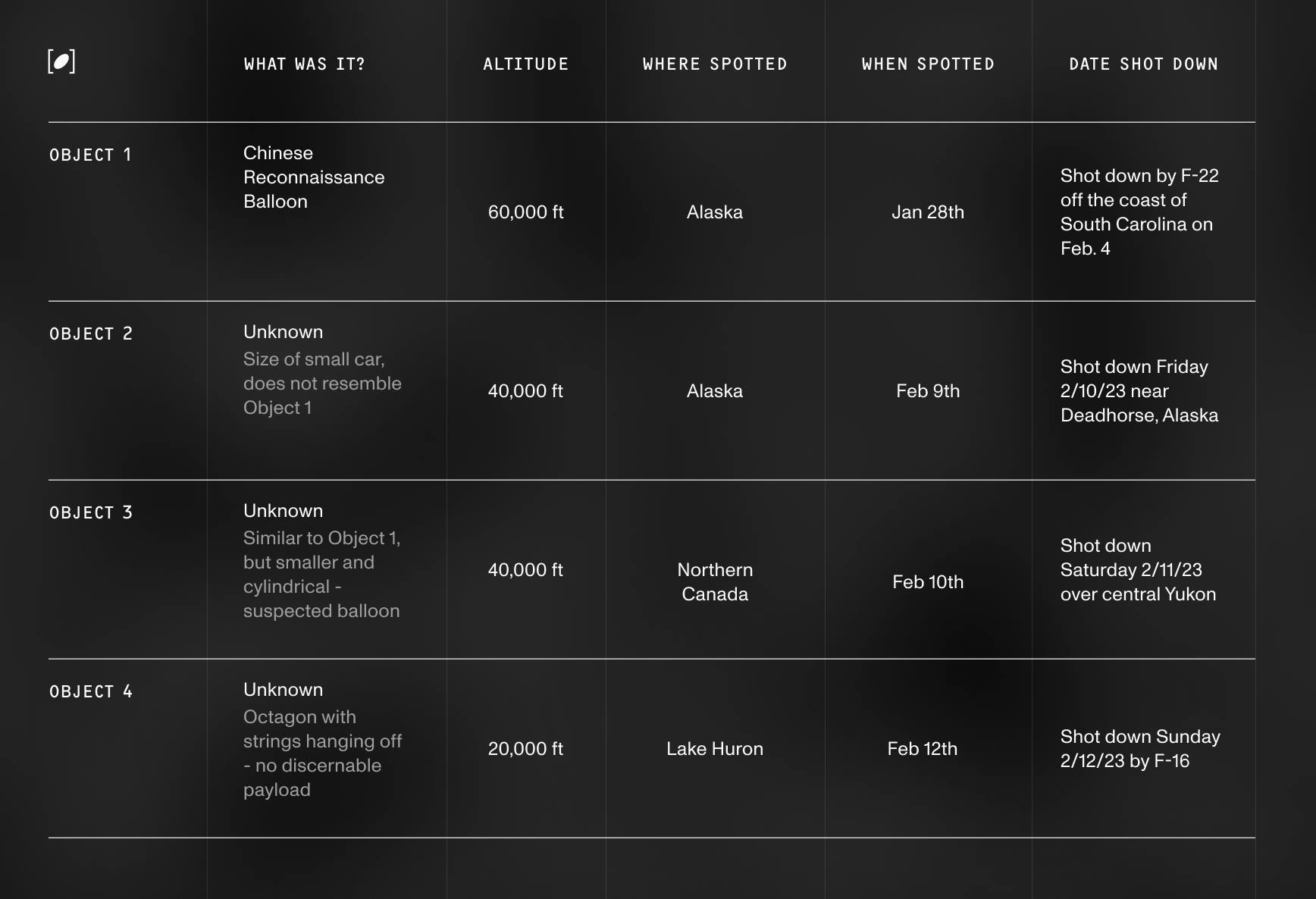 – – – – – – – – – – – – – – – – – – – – – – – – – – – – – – – – – – – – – – – – – – – – – – – – – – – – – – – – – – – – – – – – – – – – – – – – – – – – – – – – – – – – – – – – – – – – – – – – – – – – – – – – – – – –