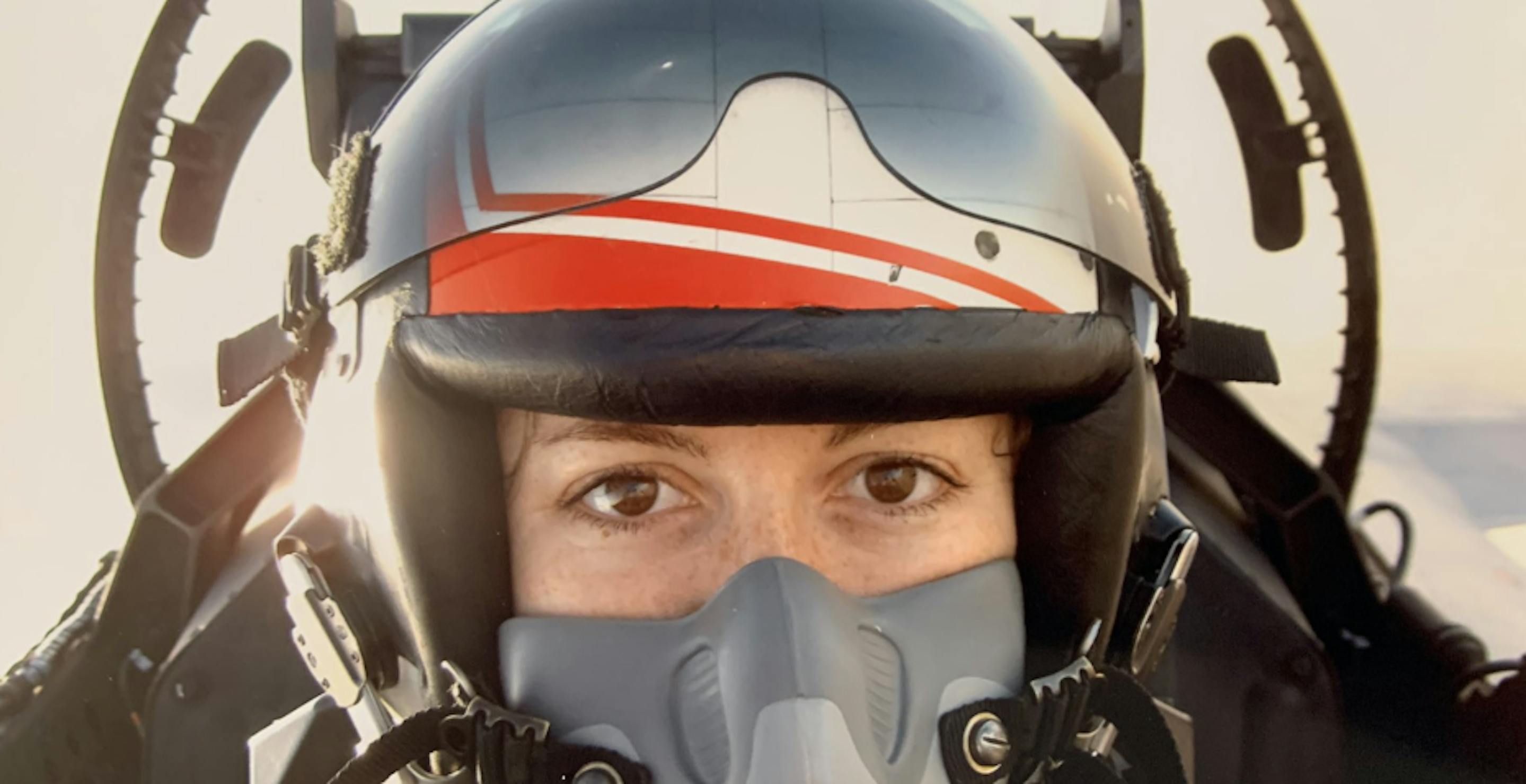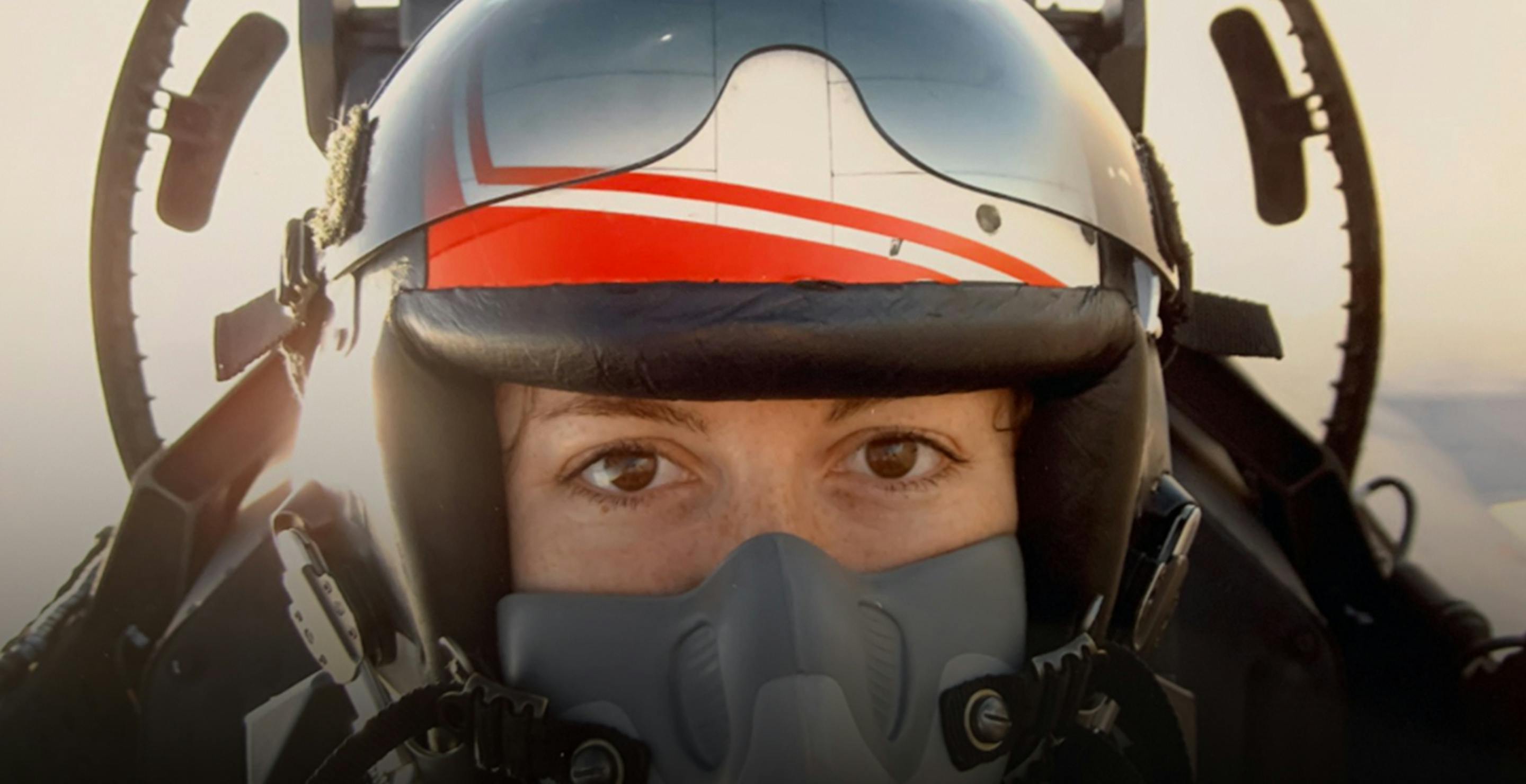 A Fighter Pilot's Perspective: Alex Dietrich to join as Enigma advisor
Today, on the 19th anniversary of the USS Nimitz sighting, we are excited to announce that Lt. Cmdr. Alex Dietrich will be joining Enigma Labs as an advisor.
Our team at Enigma Labs is honored to announce that retired U.S. Navy Lt. Cmdr. Alex Dietrich has joined us as an official advisor. Partnering with experts like Lt. Cmdr. Dietrich is essential as we look to further enhance our open-minded and data-driven approach to advancing our collective understanding of the unidentified aerospace-undersea phenomena, or UAP. 
One of the nation's first female strike-fighter pilots, Dietrich served in the U.S. Navy from 2001 until 2014. During her active service, she logged more than 1,250 flight hours, performed 375 carrier-arrested landings, and served in combat deployments in Afghanistan and Iraq. She has been an assistant professor of naval science at George Washington University, her alma mater, and taught on leadership and ethics at the U.S. Naval Academy. She's also an advocate for Legacy Flight Academy, a foundation that promotes diversity in aviation, and for Wings for Val, which supports women in aviation. 
Dietrich is now known for her involvement in the 2004 Nimitz UAP event, known colloquially as the "Tic Tac" sighting. On Nov. 14, 2004, Dietrich was flying a Navy F/A-18F Super Hornet off the Southern California coast with the VFA-41 "Black Aces" as part of a routine training mission with the USS Nimitz aircraft carrier. During the exercise, she and her then-commanding officer, Cmdr. Dave Fravor, were directed by radar operators to intercept an identified object. 
Once in the area, Dietrich, Fravor, and their weapon systems officers saw a disturbance on the ocean surface — a white Tic-Tac-shaped object moving very fast that "appeared to respond in a way we didn't recognize" and that "didn't appear to have any flight control surfaces or means of propulsion," according to Dietrich. When Fravor attempted to move toward the object to get a close visual, it ascended rapidly and disappeared from view. 
The event wasn't widely discussed at the time. But in 2017, a New York Times article launched the story into the public sphere and it quickly gained momentum. In May 2021, Dietrich joined Fravor for a 60 Minutes segment covering the U.S. Navy's UAP encounters, saying that she "never wanted to be on national TV," but that she "felt a responsibility to share what I can," as the data was unclassified. 
At Enigma, we're building the gold standard for collecting sighting data and empowering future observers. Lt. Cmdr. Dietrich's professionalism and grounded approach to discussing UAP are invaluable and we're grateful to be able to learn from her considerable experience as an aviator. Together, we will work to reduce stigma, promote scientific analysis and discussion, and encourage curious, rational observers to share their experiences.
– – – – – – – – – – – – – – – – – – – – – – – – – – – – – – – – – – – – – – – – – – – – – – – – – – – – – – – – – – – – – – – – – – – – – – – – – – – – – – – – – – – – – – – – – – – – – – – – – – – – – – – – – – – –